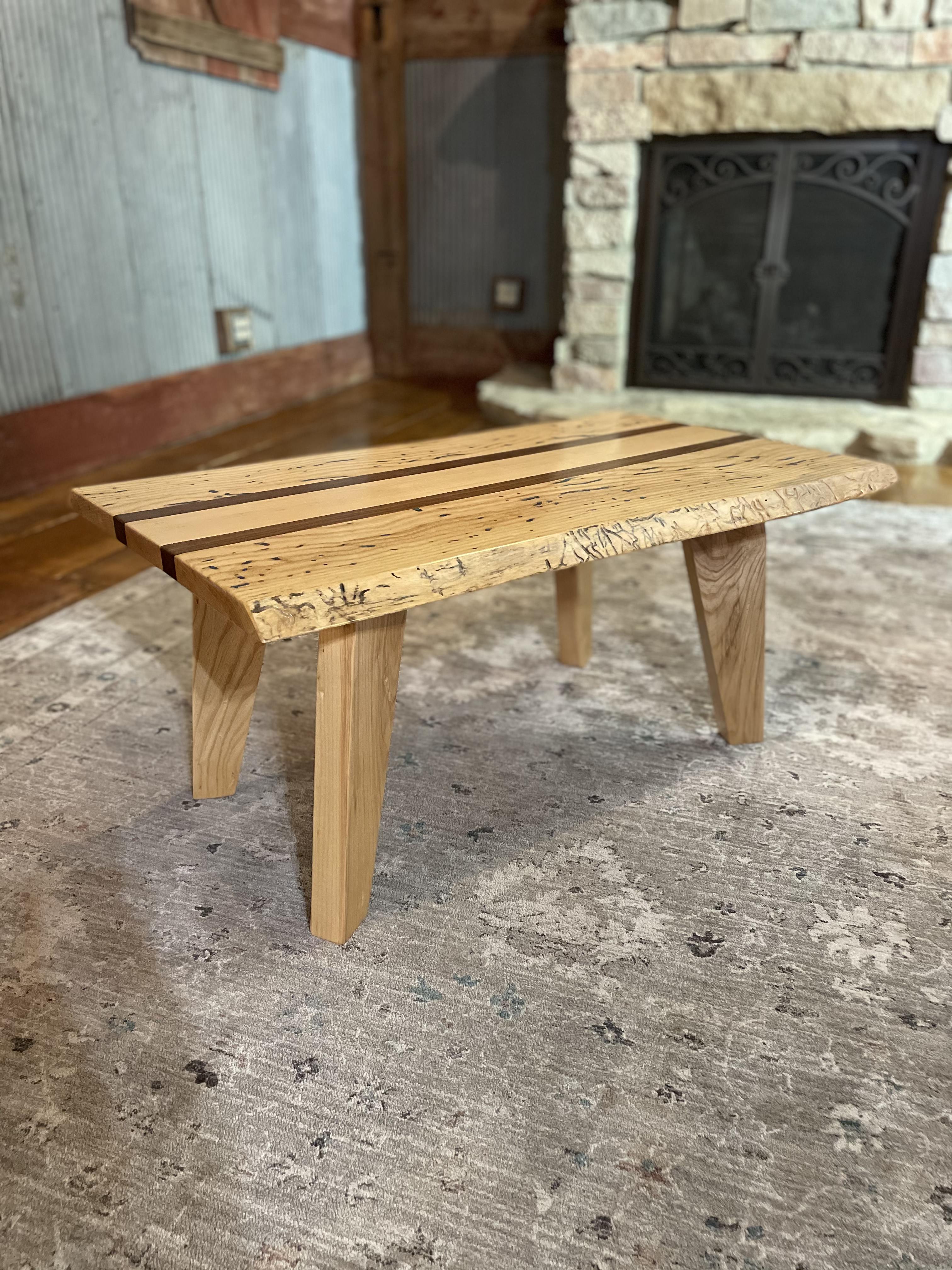 Regular price

Sale price

$4,800.00

Unit price

per
This gorgeous piece is a one of a kind and is the result of the havoc being wreaked on the North American Ash Tree. This species of tree is in deep trouble due to a small beetle that was inadvertently shipped over from China. The beetle bores into the trunk and bark of the tree which eventually ends the tree's life. While the beetle is devastating to the Ash tree population, the holes it leaves behind create beautiful details in the slabs that are hewn from the affected trees. These details are put on display in this beautiful coffee table. The Mixed Slab Coffee Table features two live edge, outer, and one center, slab(s) that are salvaged from Ash Trees which have been adversely affected by the Ash Borer Beetle. The three pieces are bisected with two pieces of Walnut which create the two distinct contrasting stripes. The holes left behind by the Ash Borer Beetle then come into play when we scrape out each hole by hand and fill the resulting void with a colored epoxy resin. The live edges receive the same treatment but are left open which create a labyrinth of indentations that add a distinct character to this table.

We then craft four contemporary styled legs our of un-affected Ash that are permanently affixed to the wooden ensemble. This creates a stable and balanced look for the overall appeal of this unique piece.
The top and legs are finished with a clear satin, hard wax which brings out the detail, character and contrast of all the unique elements present in this beautiful coffee table.

Dimensions:
This piece is approximately 38" wide, 24" deep and 19" tall.

*Note: This piece comes as a single unit and does not have removable legs.